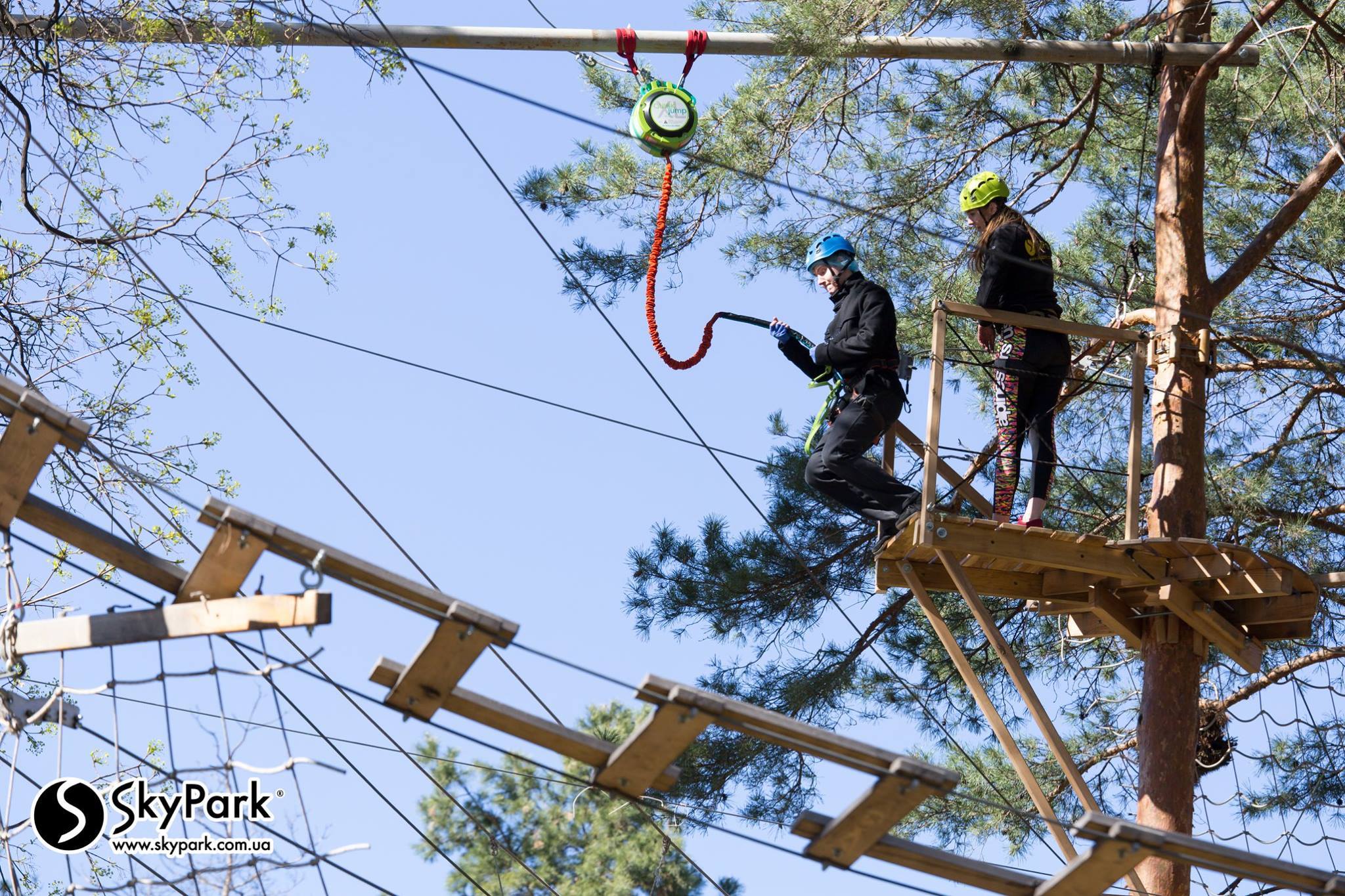 In a Adventure Park by SkyPark at Vynohradar we've opened a new fifth trail for adults. Having overcome all 8 obstacles of this route, visitors are able to test the extraordinarily impressive finish stage – QuickJump (device of free falling).
What is QuickJump? This is device of the American company 'HeadRush Technologies', that allows adrenalin lover to fly a few meters in free fall, whereupon the fall-arrest system works. That decreases speed of falling, as a result extreme sports lover goes down on earth softly and fluently.
What will expect for you on the fifth trail of the Adventure Park by SkyPark at Vynohradar? To reach the impressive finish stage at first you should overcome 8 obstacles on the height of 13 meters above the ground. When you reach the last platform, an instructor will help you to fasten the insurance of 'free fall' device, whereupon he will disconnect you from the line of continuous belay. And farther the most difficult moment is to step in a precipice from a 13-meter platform. Not to sit down in the system, feeling how you are held by belay, but to jump off! Absolutely nothing will support you for few first meters of falling! Do you want to check yourself – so visit the Adventure Park by SkyPark at Vynohradar!